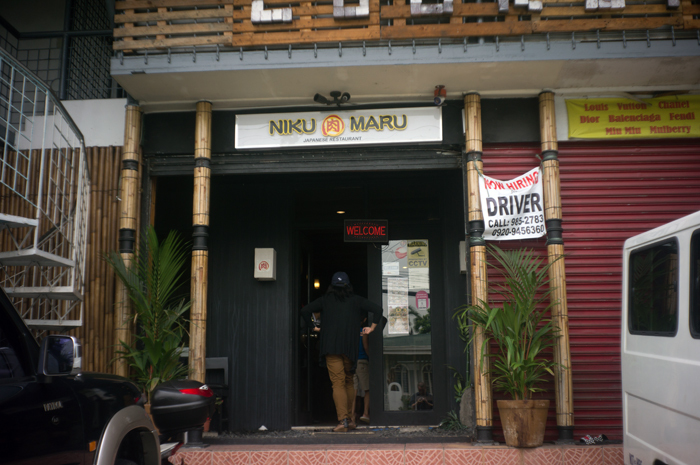 ▲Looks retrospective through the Industar-69 28mm f2.8 lens but it's not.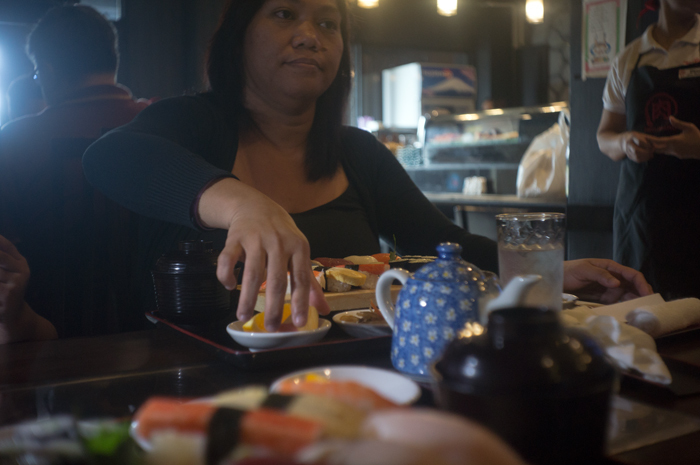 ▲My wife and I were for Sushi Lunch as usual as it's always the same taste.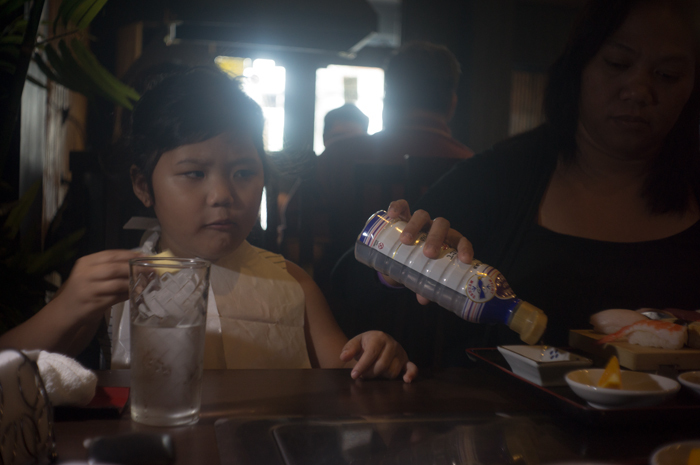 ▲Miyuki is such a greedy girl as envying other person served earlier.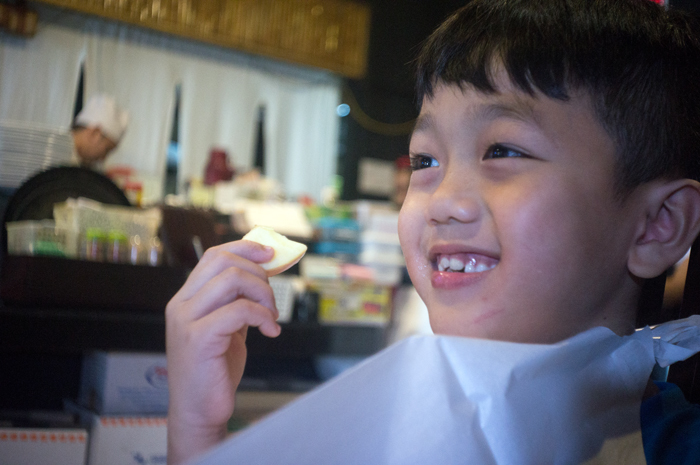 ▲Yukihito was somewhat happy with a piece of apple saying "very nice."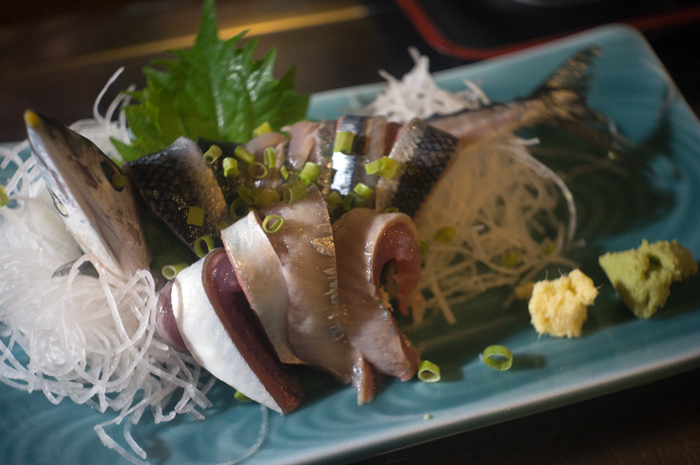 ▲Sanma Sashimi that's rare even in Japan can't complain for its freshness...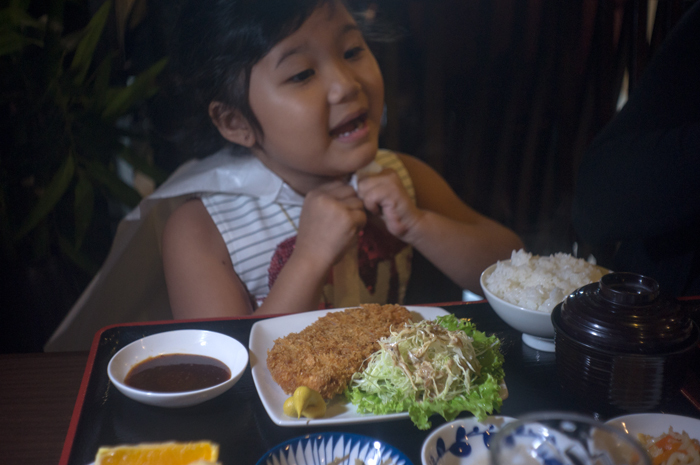 ▲Regardless of whatever the specialty is Miyuki always asks for Tonkatsu.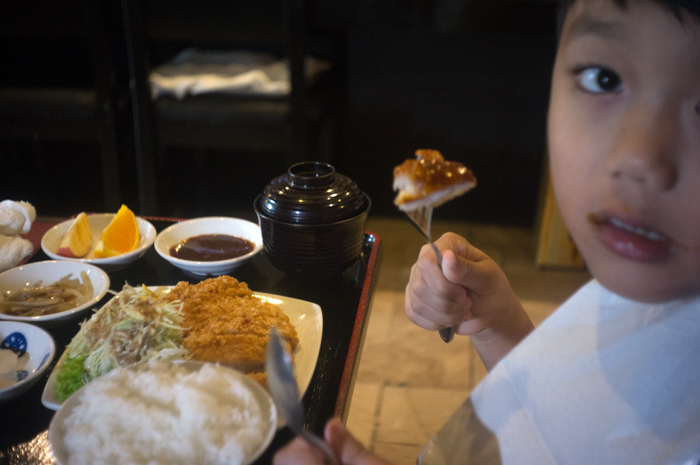 ▲Yukihito said the meat was better than that of Musashi-tei the other day.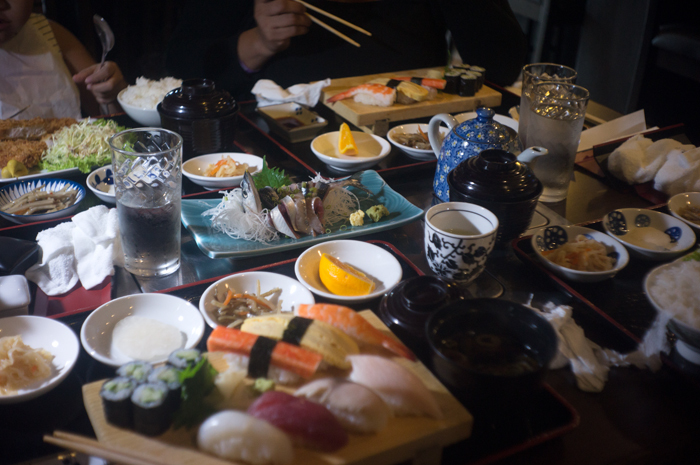 ▲On Mindoro could refresh at shore for free but in Manila need to pay a lot.